While 2020 presented the Kibera community with new challenges, CFK staff learned how to do more with less, support one another from a distance, and respond effectively to increased needs. During the COVID-19 pandemic, many of our programs had to adapt to ensure the safety of our staff and beneficiaries, but the foundation of our work remained the same. We continue to engage with the community to improve public health, empower talented young leaders, and promote equal opportunity. 
Thanks to our supporters and deep-rooted community ties, 2020 was an opportunity for us to expand our impact in Kibera and beyond. We will build on that momentum in 2021 as we begin extending our programming to additional informal settlements in Kenya. 
Primary Healthcare
All four of our healthcare facilities remained open throughout the COVID-19 pandemic, providing critical primary health, maternity, nutrition, and mental health services to community members. CFK also introduced and began operating its first ambulance, providing emergency transportation services throughout the Kibera community.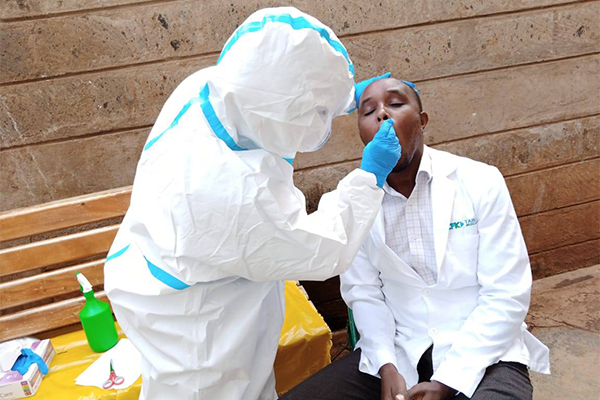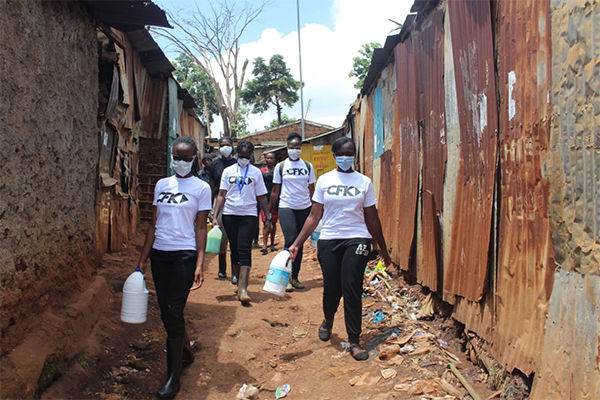 Education & Livelihoods
Government-mandated lockdowns and school closures forced millions of students out of class in early 2020. Many students in Kibera lacked access to online learning resources or distance learning opportunities, which threatened to increase the education gap across socioeconomic levels. To address this growing need, CFK's Education and Livelihoods Program developed a home-learning initiative.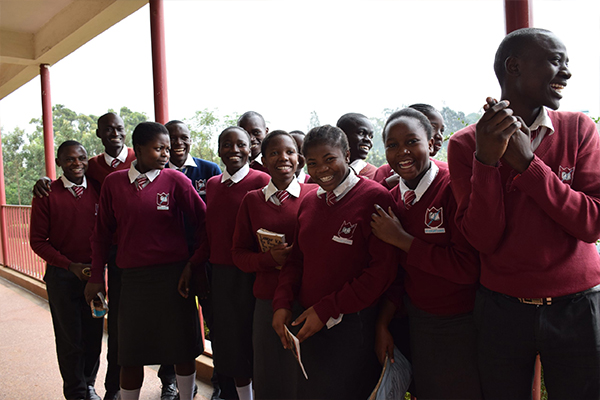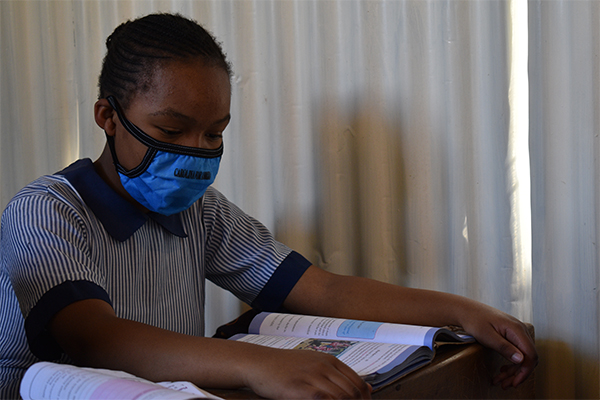 Girls Empowerment
The COVID-19 pandemic has exacerbated existing inequalities, leaving adolescent girls and young women at greater risk of teenage pregnancy and sexual and gender-based violence (SGBV). CFK's Girls Empowerment Program has responded through a dual strategy of mentorship and advocacy, meeting girls' financial and psychosocial needs.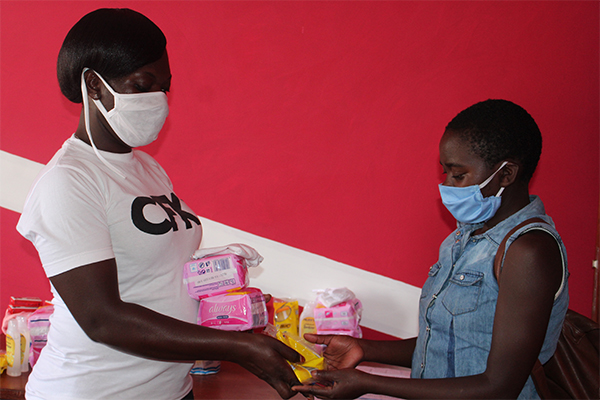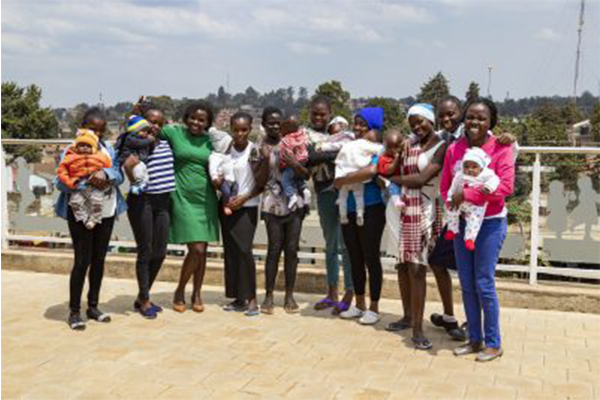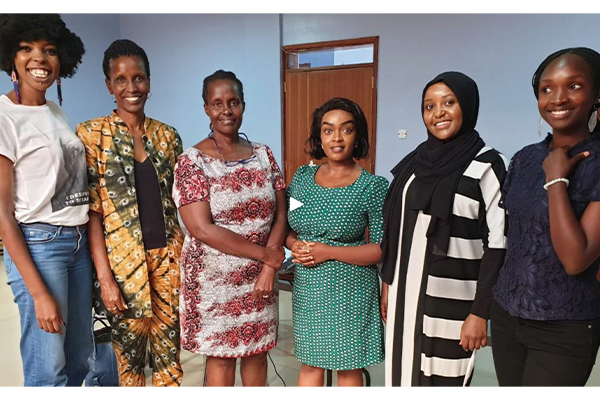 Leadership
This year, CFK expanded its national and international partnerships and influence. Executive Director, Hillary Omala, served on several government committees and subcommittees, contributing to the national strategy on COVID-19 response and communicating the unique challenges of informal settlements.
CFK also convened a new Advisory Council, composed of 14 international leaders, which will help guide CFK's continued growth and impact.
In 2021, CFK will enter a signal moment as an organization as it begins executing a new strategic plan and expanding its programs and models to additional informal settlements in Kenya.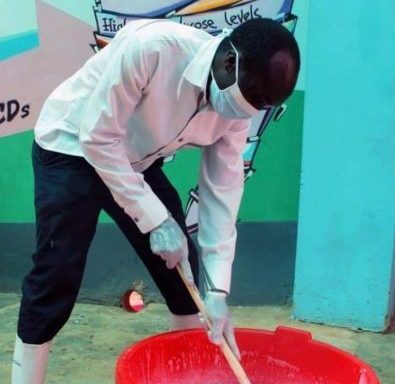 Learn more about our programs and help drive our growth.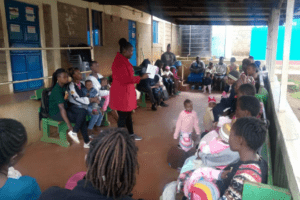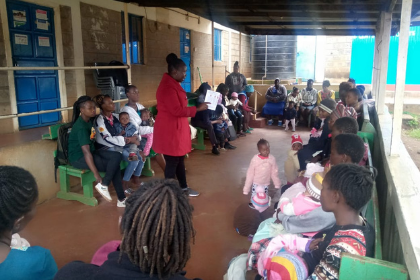 The Power of Lishe Bora: Meet Edith & Lexi
When Edith realized her daughter was underweight, she reached out to our nutrition program for help. Less than a year later, her daughter was successfully discharged and is now able to enjoy a happy, healthy childhood.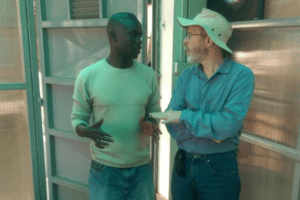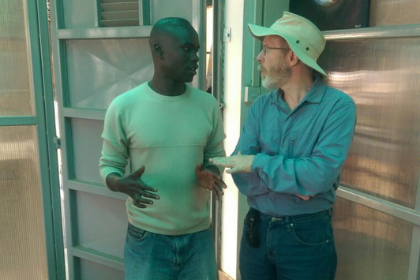 Learning to Listen: Advisory Council Member Steve Arnold
With experience traveling and living in informal settlements in Africa, India, and China, our newest Advisory Council member, Steve Arnold, reflects on the importance of social context and listening in effective development work.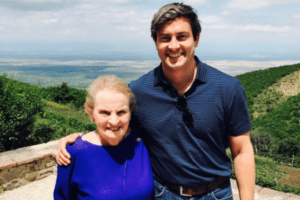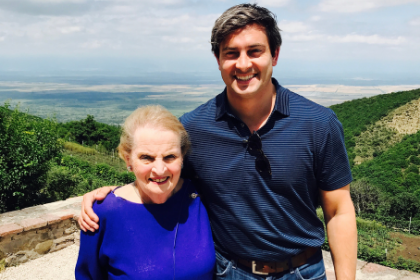 What we learned from our friend Madeleine Albright
We were fortunate to have Madeleine Albright as a member of our Global Advisory Council. Co-founder and board chair, Rye Barcott, reflects on his friendship with Secretary Albright and shares three lessons we can learn from her life of service.