"When I was a kid I wanted to be a journalist…", Eunice shared her reborn aspirations of taking journalism classes after she passes the KCSE (Kenya Certificate of Secondary Education) and working towards her degree.
Meet Eunice
Eunice is 19 – she's known to many as sister, daughter, and mother, but these are only a few of the roles that Eunice plays. When she speaks to us about her future, her smile lights up the room, but her goal of becoming a journalist hasn't always seemed achievable.
In 2013 Eunice lost her mother and became responsible for the wellbeing of her three younger siblings because her father was not employed. As the eldest child, she was expected to work to help cover her family's rent and food expenses. This didn't leave much money for Eunice's own needs, and when she started her period she had no money for pads and other basic necessities.
In the wake of this hard time she met a man who promised to provide money and care, so that Eunice wouldn't have to struggle anymore, but at only 16 Eunice became pregnant with his child and life changed again.
When the father of her daughter refused her, "he told me he would not care for me," Eunice knew she was on her own. On top of her other responsibilities, she now had a baby to care for, and continuing her education felt impossible.
That's when Eunice found CFK
After connecting with CFK Africa's Girls Empowerment Program, Eunice found a community of teen moms who were dedicated to bettering their lives. Eunice shared experiences from CFK Safe Space meetings, where teen moms come together and feel comfortable sharing their challenges with each other, but this isn't your average support group. The girls collectively discuss solutions to challenges presented and trained mentors facilitate conversations around parenting, family planning, health, and more. CFK also helps these young women re-enroll in school so that they can continue their formal education. Eunice has re-enrolled in school and is currently completing form 4, her last year of high school.
"I feel that CFK has done a good job because it has been able to reach a lot of girls whose dreams die because they have children," Eunice said.
Those dying dreams are often the result of challenges in schools, that are less than forgiving for teen mothers. CFK also helps these young women re-enroll in school so that they can continue their education. It's not uncommon for teen moms to be removed from schools in order to discourage their classmates from also becoming pregnant.
Eunice shared that moms who do continue their education endure teasing and discrimination from their peers and teachers. Some people even use the term "mother" as a derogatory word and feel that "you [mothers] are not the same as them." CFK tries to combat this discrimination reinforcing a solid network of support for teen moms. By working closely with school administrators, parents, and mentors, CFK strives to create a system that embraces teen moms like Eunice,  in hopes that they all will one day recognize what Eunice knows now, three years after her baby was born.
"I have learned that even though I have a child, I have the right to continue my education," she shared.
Eunice's story is one of many in Kibera and other informal settlements. At CFK we are proud to be supporting girls who balance motherhood and school so diligently as they work toward the next chapter in life. For Eunice, there is no doubt that her future looks bright.
"My name is Eunice and my brighter future is becoming a journalist."
The Process of Growth
Growth is a complex process both for individuals and organizations. CFK Africa Peacock Fellow Mitch Kimber reflects on the process of growth both for himself and for CFK after joining us at a pivotal point in our history and his...
Hand Washing for Children, by Children
This summer, CFK Africa Peacock Fellow Sarah Lebu incorporated elements of child-centered design to help improve hand washing behaviors and demonstrate how children can be powerful agents of change in their schools, households, and communities.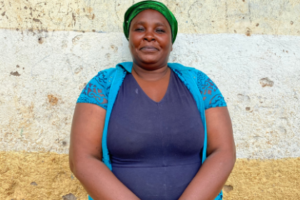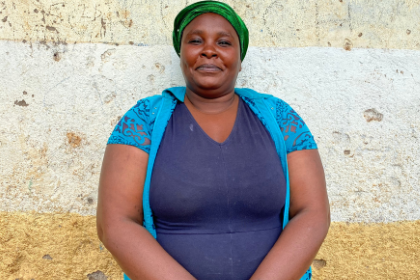 Pursuing a Calling for Childcare: Meet Esther
Growing up in Kibera, Esther realized she had a calling for childcare at a young age. Now, she has more than 20 years of experience as an ECD teacher supporting children's physical and cognitive development.