Contributions by Frankline Mwenda | Written by Hannah Bain
Frankline Mwenda, Frank for short, "finds joy" in his job every day as the lead of CFK's Lishe Bora Mtaani Nutrition Centre. After studying nutrition and dietetics in college and working as a nutritionist intern at Kenyatta National Hospital, Frank joined CFK in 2015. He now leads a team of eight staff, which currently supports 28 malnourished children and, on average, screens between 18,000 and 20,000 children for malnutrition every year.
The nutrition centre promotes comprehensive childhood development through an eight-week malnutrition management program paired with engaging activities that encourage mental stimulation. 
"In addition to providing children with the nutrients they need, we train mothers on infant and young child feeding practices and show them how they can play with their children at different ages and stages to promote healthy development," Frank said. "We also teach them how to make toys using locally available materials so they can save money for food and other essential items." 
From the Centre to the Field
Though Frank and his team currently support more than two dozen children through the nutrition centre, they know many more are in need. Malnutrition is widespread in the Kibera community, and the COVID-19 pandemic has exacerbated existing food insecurity. 
 During the first half of each day, Frank and the nutrition team focus on children enrolled in the program, reviewing their progress and prescribing their diet. While the team prepares to move into the field mid-morning, early childhood development (ECD) teachers remain at the centre to feed and care for children in the program. In the community, Frank and his team visit households and lead growth monitoring and promotion (GMP). When they identify a malnourished child, they refer them to the nutrition centre for further assessment and support. On a yearly basis, the team reaches approximately 8,000 children with GMP and 10,000 children through active case finding.
"There are many families in the community that face significant food insecurity," Frank said. "Sometimes, there will be two or three kids in one household struggling with malnutrition." 
Identifying, referring, and supporting children in need is a never-ending process, but Frank finds fulfillment through his job every day. 
"I can truly say that it is always my happiness to see kids cured [of malnutrition]," he said. "I find joy when children come in for review and I see that they are strong and doing well." 
Adapting to COVID-19
The nutrition centre team is well-versed in supporting children through challenging situations within Kibera, but they have had to adapt more creatively throughout the COVID-19 pandemic. Traditionally, the program hosts participating children all day, ensuring they receive the food and nutrition supplements they need. Since the onset of the pandemic, staff have not been able to host children at the facility, so they began sending supplements home with caretakers.  
Though the families continued to receive the supplements their children needed, nutrition centre staff conducting follow-up via phone calls began finding that many kids had stopped progressing. 
"We learned that the supplements we provided for the kids were being shared among the household," Frank said. "Many families became so food insecure that caretakers could not justify using the food and supplements provided to support just one of their children. We try to discourage the sharing of supplements, but it is very difficult to tell families that they need to save food for one of their children while the others go hungry." 
Despite the challenges posed by COVID-19, Frank and his team ensured that children served by the nutrition centre continued to progress. They distributed food packages to all malnourished children enrolled in the program and successfully cured and discharged 45 children during the pandemic. 
Expanding Impact & Promoting Play
As nutrition centre staff continue responding to needs created and exacerbated by the pandemic, Frank is also considering how to expand his team's impact. 
"Growth and development are topics I think about each and every day," he said. "By the end of this year, I plan for us to have a presence and conduct growth monitoring and promotion in all of Kibera's 13 villages." 
In addition to geographic expansion, the team plans on partnering with early childhood development (ECD) centres to lead discussions on nutrition, review school diets, and train teachers on water, sanitation, and hygiene (WASH). They also hope to promote creative, constructive play more widely in ECD centres. 
For example, Frank mentioned that some centres could introduce a small garden, which could help improve various aspects of childhood development. First, better access to fresh fruits and vegetables would directly benefit children nutritionally. Additionally, learning how to garden could help foster children's mental development, problem-solving abilities, and motor skills. 
"Care for child development and improving the nutritional status of the children are our main objectives, and achieving those requires adequate nutrition and mental stimulation," Frank said. "Like many CFK programs, we take a comprehensive approach to care, and we're exploring more creative ways to connect physical and mental development moving forward." 
Learn more about our Lishe Bora Mtaani Nutrition Centre, and see what a day in the life looks like for a Community Health Worker in our nutrition program.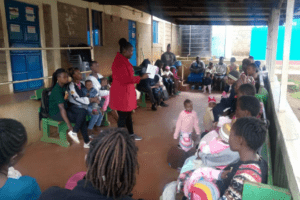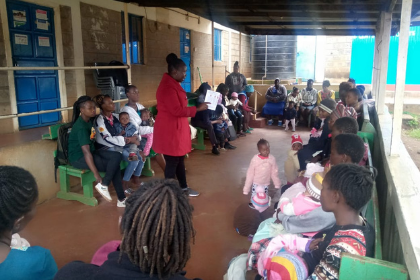 The Power of Lishe Bora: Meet Edith & Lexi
When Edith realized her daughter was underweight, she reached out to our nutrition program for help. Less than a year later, her daughter was successfully discharged and is now able to enjoy a happy, healthy childhood.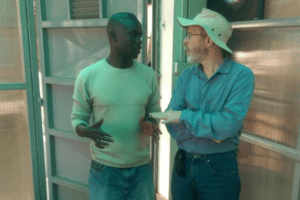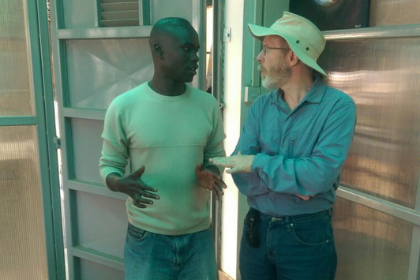 Learning to Listen: Advisory Council Member Steve Arnold
With experience traveling and living in informal settlements in Africa, India, and China, our newest Advisory Council member, Steve Arnold, reflects on the importance of social context and listening in effective development work.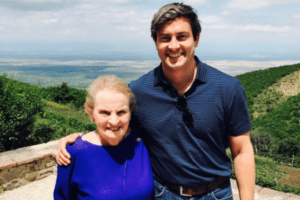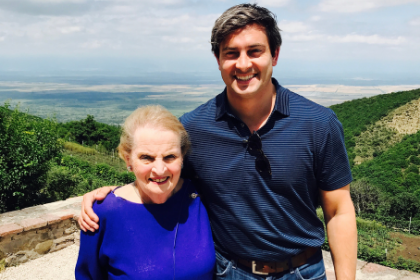 What we learned from our friend Madeleine Albright
We were fortunate to have Madeleine Albright as a member of our Global Advisory Council. Co-founder and board chair, Rye Barcott, reflects on his friendship with Secretary Albright and shares three lessons we can learn from her life of service.