At CFK we are constantly inspired by the creativity of our supporters and we love hearing "the why" behind the fundraiser. For supporter Jaihind Sumal, donating the proceeds of his memoir was a no brainer,
"From my comfortable retired life, I had to give back to the wonderful people of the country who gave me a wonderful childhood I will never forget. The proceeds from my book on life of Indian migrants in Kenya seemed the best way to do this. After completing the book I looked at charities working in Kibera and CFK provides services that I feel best fits the needs of that community."

 – Jaihind Sumal
Born and raised in Nairobi Kenya, Jaihind looks back at his first 22 years of life spent learning and growing in Nairobi with admiration for the opportunities he was afforded, but also vivid memories of those who weren't so lucky.
He recalled one summer he spent in a Nairobi school for underprivileged students during his college years, tutoring young children, " It was painful to watch bright and eager students having to interrupt their studies due to lack of money for school fees." During that summer, Jai remembered that there were few organizations worked to ensure these children had a chance to begin, let alone finish, their education.
After a fulfilling career, Jai wrote his memoir, Leave Only Footprints: Indian Migrants in Kenya. The book leads readers through the experiences of two generations, Jaihind and his father Kartar Sumal, as they strive to find righteousness in a time of turmoil and unrest.
Jaihind is currently offering 100 % of proceeds from the book, currently rated 5.0/5.0 stars on Amazon, to CFK -as an ongoing fundraiser. Thank you Jaihind, for your ongoing generosity and support of CFK programming, and for sharing your "why" with us.
The Process of Growth
Growth is a complex process both for individuals and organizations. CFK Africa Peacock Fellow Mitch Kimber reflects on the process of growth both for himself and for CFK after joining us at a pivotal point in our history and his...
Hand Washing for Children, by Children
This summer, CFK Africa Peacock Fellow Sarah Lebu incorporated elements of child-centered design to help improve hand washing behaviors and demonstrate how children can be powerful agents of change in their schools, households, and communities.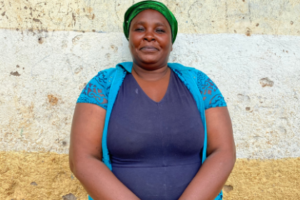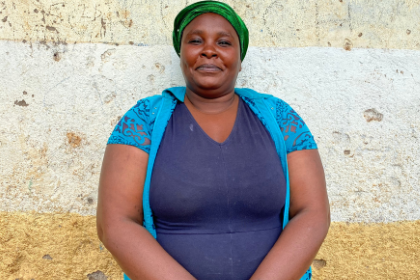 Pursuing a Calling for Childcare: Meet Esther
Growing up in Kibera, Esther realized she had a calling for childcare at a young age. Now, she has more than 20 years of experience as an ECD teacher supporting children's physical and cognitive development.