Contributions by Victrine Oluoch | Written by Hannah Bain
The Story of Victrine Oluoch
Victrine Oluoch was born to be a counselor. Growing up, she frequently offered advice to her friends, and after serving as a peer mentor in high school, she recognized that her interest could lead to a purposeful career. 
"I realized I had a passion for helping people make informed decisions and realize their potential," she said. "As I began researching different career options, I discovered that my passion and personality could be a good fit for work as a counselor." 
Victrine started her career with CFK in 2013. Now, she serves as one of our Psychological Counselors, helping us offer comprehensive counseling services to patients on topics ranging from adolescent and family issues to substance abuse and sexual and gender-based violence.   
Victrine once worked with a patient who had been sexually abused throughout much of her childhood but had never discussed her experiences with anyone. After finding support at CFK, the patient decided to start one-on-one counseling sessions with Victrine and eventually shared her story.  
"She opened up to me, which was a very brave thing to do," Victrine said. "She trusted me through the sessions, and she now sees life from a different and more positive perspective. The feeling of taking someone through sessions, helping them have a different perspective in their lives, and hearing them tell you they feel better about themselves and are in a better position to make informed decisions is very fulfilling." 
Encouraging Youth Peer-Providers
In addition to providing critical mental health support, Victrine also promotes CFK's Youth Peer Provider (YPP) strategy. Operated as part of CFK's Education and Livelihoods Program and implemented through the Young Health and Wellness Centre, the YPP strategy provides young people in Kibera with a unique health information resource– their peers. 
Through the YPP model, CFK recruits youth from the community, provides them with accurate information about sexual and reproductive health, and encourages them to share that information with other young people and refer them to CFK programs for additional support. YPPs eventually become "ambassadors" for CFK, connecting with and encouraging other young people in ways that parents, teachers, and adult mentors cannot. 
CFK YPPs generally "give their time to the community" for one to two years after they finish high school and before they begin college. Though young people serve as volunteers through the program, they still have to participate in interviews to secure their positions, which provides them with relevant professional development experience for the workplace. 
Developing a Generation of Mental Health Ambassadors
Most residents in Kibera face multiple stressors on a daily basis, including poverty, food and tenure insecurity, and high rates of violence and disease. Despite these acute levels of stress, mental health support remains virtually nonexistent in the community.  
While CFK's YPP framework has traditionally focused on helping youth make informed decisions about sexual and reproductive health, the program has recently introduced mental health to the curriculum as well. Mental health is still largely misunderstood in Kibera, and uptake of mental health services is slow despite the Young Health and Wellness Centre providing them for free. 
"Mental health is quite a new idea in Kenya and Kibera, and most people have not recognized its value," Victrine explained. "Sometimes, patients don't understand that they need professional help." 
Equipping the next generation of local leaders with information about mental health, CFK hopes to help normalize the topic so everyone can access the support they need. 
Learn more about the connection between physical and mental health, and join us in investing in youth leadership.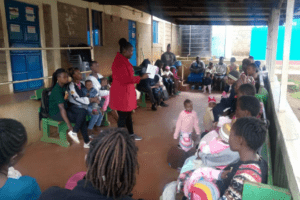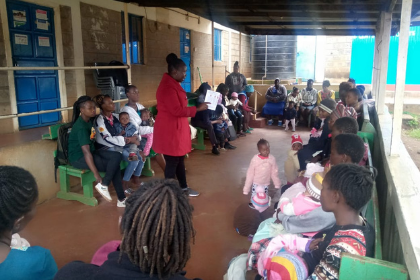 The Power of Lishe Bora: Meet Edith & Lexi
When Edith realized her daughter was underweight, she reached out to our nutrition program for help. Less than a year later, her daughter was successfully discharged and is now able to enjoy a happy, healthy childhood.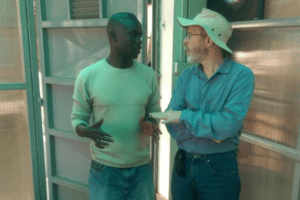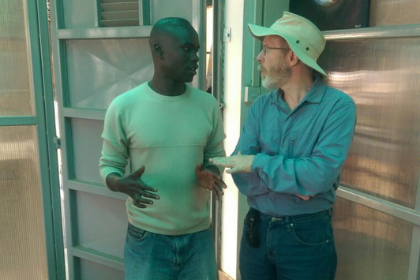 Learning to Listen: Advisory Council Member Steve Arnold
With experience traveling and living in informal settlements in Africa, India, and China, our newest Advisory Council member, Steve Arnold, reflects on the importance of social context and listening in effective development work.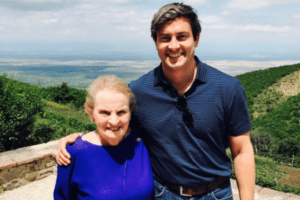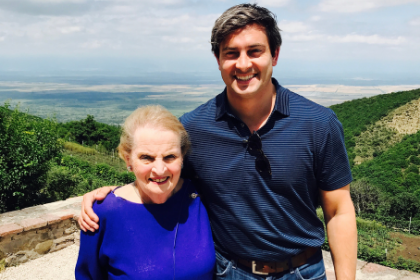 What we learned from our friend Madeleine Albright
We were fortunate to have Madeleine Albright as a member of our Global Advisory Council. Co-founder and board chair, Rye Barcott, reflects on his friendship with Secretary Albright and shares three lessons we can learn from her life of service.