Written by Joshua Omweno & Hannah Bain
After a 10–month hiatus due to the coronavirus pandemic, schools in Kenya re-opened for all students on January 4, 2021. Despite the universal re-opening, thousands of students did not return to school. 
"Everyone has felt the effects of the pandemic," said Joshua Omweno, CFK's Angaza Scholarship Program Officer. "Many experienced job loss, and others moved to more rural areas to reduce expenses. With a shift in dwelling spaces, we saw quite a number of students transfer to different schools, and that can be difficult to track on a large-scale level." 
Though the education sector attempted to ensure continuity of learning, Joshua highlighted that they were "not able to develop integrated learning modes." In other words, not all schools could afford the technology needed to facilitate distance learning for all students. 
The Impact of School Closures on Youth
With the loss of schools as "safe spaces" and four out of five families in informal settlements struggling with income loss, many students turned to informal work. 
"In rural areas, many males found income generating activities like driving boda bodas (bicycle and motorcycle taxis) and some did not to return to school because they were making income," Joshua noted.  
Female students, who faced issues related to gender inequality before the pandemic, have become even more at-risk of sexual and gender-based violence (SGBV) and teenage pregnancy. During three months of lockdown early in the pandemic, Kenya experienced a 40 percent increase in teenage pregnancies, which may lead to many school-aged girls failing to return to class.  
Schools themselves also faced challenges during the shutdown. Many private schools operated by religious organizations or non-governmental organizations (NGOs) closed due to lack of funds. Prolific in Kibera, private schools tend to have smaller class sizes than their public counterparts, but without government support, they rely on student school fees to operate. With thousands of families facing increased economic challenges, many private, "informal" schools across Kenya collapsed.  
Working Together to Resume School Safely
Though the country introduced protocols for schools to follow and anticipated universal school re-opening for months, challenges still remain.  
Lacking access to classrooms for nearly a year, many students may struggle with academic performance as regular schedules resume. Though there will "be time for them to catch up," students sitting for final exams in a few months are under increased pressure. 
Fortunately, CFK distributed approximately 10,900 revision packets to beneficiaries during the pandemic-related school closures, allowing hundreds of students to retain access to academic material even if they could not participate in distance learning. While not a complete substitute for real-time, in-person learning, Joshua and his team believe the material helped keep students engaged in learning during the shutdown. 
Schools in areas like Kibera, where student populations are high, government support is minimal, and resources are scarce, have struggled to provide the necessary supplies (i.e., face masks and handwashing stations) to their students. Those that do find a way to provide PPE and WASH materials still battle with enforcing the new rules. 
 "We have always seen resilience in Kiberans, and we have tried to do our part to ensure kids go back to school safely," Joshua said. "It is one thing to give schools guidelines and provide masks for students, but it is an entirely different thing to ensure students are wearing the masks throughout the day and understand why they need to do so." 
When schools first re-opened, Joshua and other CFK staff noticed students in lower grades pulling their masks down and even swapping masks with one another throughout the day. In response, he and his team have focused some of their efforts on sensitization. They continually educate students on how to wear a mask and wash their hands effectively. 
Collaboration Across CFK Programs
Prior to school re-opening, CFK conducted a survey to gauge the status of learning in Kibera during the coronavirus pandemic and related school closures A total of 307 parents, 197 students and 48 schools participated in the survey. On average, the survey found that students spent less time on schoolwork than they otherwise would have during ordinary times. Parents said that their children spent a median of two hours per day and an average of 2.7 hours per day on schoolwork during the COVID-19 pandemic and related school closures.  
"Reduced time on schoolwork likely reflected a lower availability of learning materials and a lack of structure in the home environment," Joshua noted. 
Currently, CFK is working with more than 70 schools previously identified as part of its Best Schools Initiative (BSI) and Girls Empowerment Program (GEP). Community Health Volunteers (CHVs) and Community Health Workers (CHWs) continue to connect CFK with additional schools that need support. 
"From our end and working with CFK's Community Outreach Program, we are continuing to equip schools with handwashing facilities and thermal guns to monitor student temperature," Joshua said. "We also help supply face masks and teach educators how to make and use liquid soap in school so they do not have to buy it from the stores." 
Finding a Silver Lining
In addition to working directly with students and educators, CFK has established a relationship with the sub-county education team to connect its programs to additional public and informal/APBET (alternative providers of basic education and training) schools. As CFK works alongside local partners to promote safe school re-opening over the next few months, the organization is also collecting data on how many students return to school and why some may choose not to, which will inform future efforts. 
Despite the widespread negative effects of the COVID-19 pandemic, Joshua has recognized some positive impacts due to behavior changes over the last 10 months. 
"Learning WASH at a young age will lead to good hygiene practices at school and home, which could decrease the spread of some other communicable diseases present in the community," Joshua said. "We have also seen parents more involved in their children's health, which may translate to increased academic involvement as well. Program-level parental engagement is something we really strive for, so I hope this is something that remains moving forward." 
Support CFK's continued COVID-19 response and read about Joshua's journey from an Angaza scholarship recipient to a leader on our CFK staff.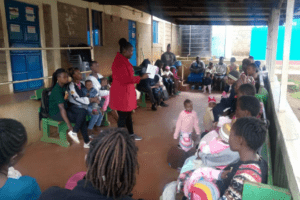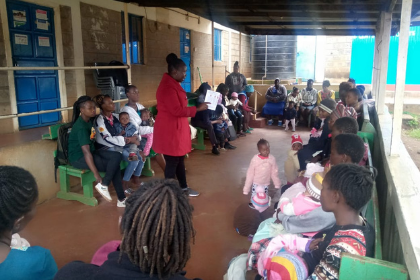 The Power of Lishe Bora: Meet Edith & Lexi
When Edith realized her daughter was underweight, she reached out to our nutrition program for help. Less than a year later, her daughter was successfully discharged and is now able to enjoy a happy, healthy childhood.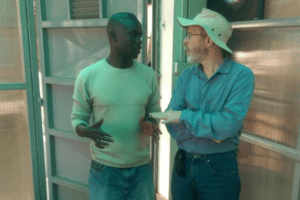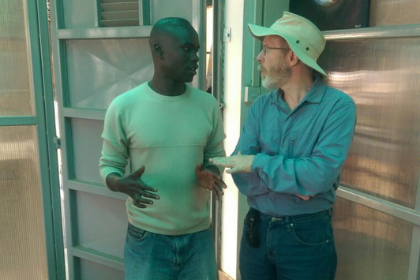 Learning to Listen: Advisory Council Member Steve Arnold
With experience traveling and living in informal settlements in Africa, India, and China, our newest Advisory Council member, Steve Arnold, reflects on the importance of social context and listening in effective development work.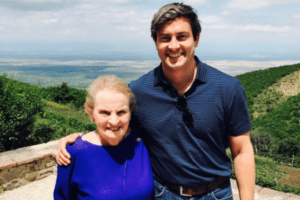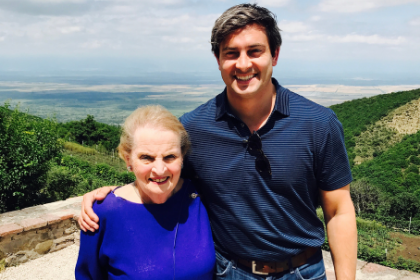 What we learned from our friend Madeleine Albright
We were fortunate to have Madeleine Albright as a member of our Global Advisory Council. Co-founder and board chair, Rye Barcott, reflects on his friendship with Secretary Albright and shares three lessons we can learn from her life of service.