Written by Nicholas Kennedy Juma, Project Officer – Sports for Peace and Development
This year's International Day of Sport for Development and Peace comes in the midst of Kenya's most severe coronavirus surge to date. During this difficult time, we are reminded of the benefits of collaboration, the resilience of young people in our community, and the power of personal connections, all of which are continually mirrored in CFK's Sports for Development project. 
Since the onset of COVID-19 pandemic, physical distancing measures and lockdowns of businesses, schools and overall social life have become common–place to curtail the spread of the disease. Despite the challenges, sport remains a major contributor to economic and social development, especially among young people. As an organization, we have continued to support our beneficiaries and address their emerging needs through different strategies during this public health emergency. 
The Impact of COVID-19 on Youth
Young people are particularly affected by social and physical distancing measures, considering interactive activities such as sport are commonly used as a tool to foster cooperation and sportsmanship, promote respectful competition, and teach conflict management skills. During this period without sport, many young people are losing more than the ability to compete; they are losing the ability to develop meaningful friendships, practice leadership skills, and participate in safe, supervised activities. 
Furthermore, the closure of schools and loss of sport as an outlet has led to an increase in drug and substance abuse, physical violence, and underage crime among youth. With young people experiencing more free time and less supervision, teenage pregnancies are also on the rise.  
Rethinking the Role of Sport During COVID-19
Sport education is a powerful means to foster physical fitness and mental well-being as well as social attitudes and behavior while populations are locked down. We remain committed to supporting young people and helping them cope with this situation by convening small group discussions where we share and provide critical information on underlying issues that affect them amid the pandemic. 
Community outreach and awareness-raising measures must be taken seriously to reach young athletes who are deeply affected by the pandemic, and our community Coaches remain key influencers ensuring that youth understand risks and respect guidance provided by the Ministry of Health. We also recognize that promoting positive social attitudes and behavior through the power of sport is key to addressing the challenges brought forth with the pandemic. 
As a project and organization, we have sought to sensitize young people on water, sanitation, and hygiene (WASH) interventions in a bid to create awareness about the dangers of COVID-19 and educate youth on proper preventative measures against the disease. We have encouraged young people to regularly wash their hands with soap and running water, provided masks to schools, installed handwashing facilities in schools, and helped teach the community how to make liquid soap, enabling them to better cope with the prevailing conditions.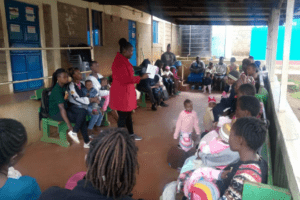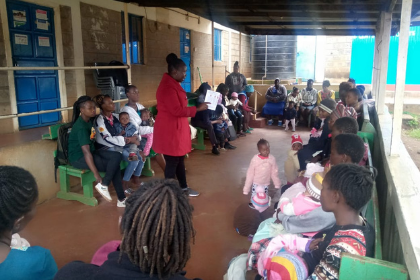 The Power of Lishe Bora: Meet Edith & Lexi
When Edith realized her daughter was underweight, she reached out to our nutrition program for help. Less than a year later, her daughter was successfully discharged and is now able to enjoy a happy, healthy childhood.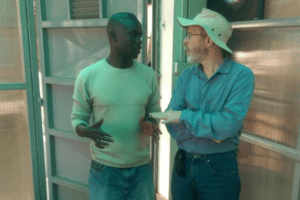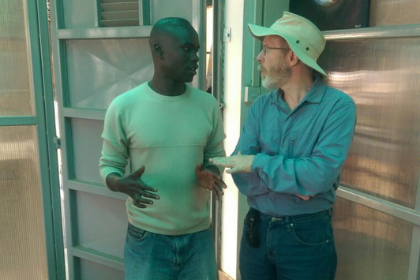 Learning to Listen: Advisory Council Member Steve Arnold
With experience traveling and living in informal settlements in Africa, India, and China, our newest Advisory Council member, Steve Arnold, reflects on the importance of social context and listening in effective development work.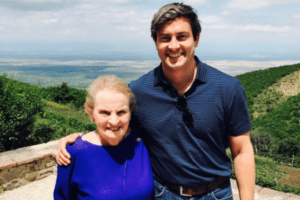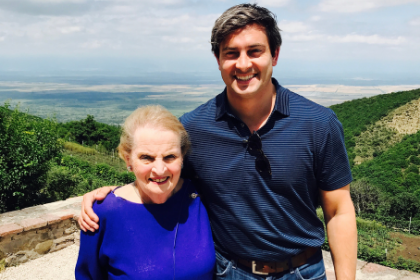 What we learned from our friend Madeleine Albright
We were fortunate to have Madeleine Albright as a member of our Global Advisory Council. Co-founder and board chair, Rye Barcott, reflects on his friendship with Secretary Albright and shares three lessons we can learn from her life of service.