Contributions by Nancy Muga | Written by Hannah Bain
Despite mastering her primary school courses, Nancy Muga had to repeat a class before enrolling in secondary school. She did not repeat the class because she needed extra help but rather because her parents needed extra time. They could not afford to support two children through secondary school simultaneously, and Nancy's older brother had a year left before graduation.  
Due to the financial constraints facing her family, Nancy had two options: wait for her brother to graduate from secondary school or secure a scholarship for herself. Strong-willed and determined to continue her education, Nancy applied for funding through CFK's Angaza Scholarship Project. She received a scholarship in 2015 and immediately enrolled in secondary school.  
While the scholarship eased the financial burden on her family, it also provided Nancy with the opportunity to explore career paths and experience personal and professional growth through mentorship and visits to local universities.  
"I am very grateful for CFK, and not just for the financial support," Nancy said. "[Through the Angaza Scholarship Project], we had programs where we were mentored, guided, and taught life skills to help us make the right decisions." 
Growth Beyond Academics: Service, Skills, and Savings
Like many young people involved with CFK, Nancy did not participate in just one program. In addition to Angaza, she volunteered at CFK's Lishe Bora Mtaani Nutrition Centre, which offers an eight–week malnutrition management program for severely malnourished children under five years old. At the nutrition centre, Nancy assisted staff with administrative tasks and helped feed and care for the children. 
To fulfill her secondary school Community Social Responsibility requirements, Nancy worked with Joshua Omweno, CFK's Angaza Scholarship Program Officer, to develop a mentorship program for students who completed their Form 4, grade 12, exams. She and Joshua collaborated on the curriculum, which includes college-related topics such as applying for Kenya Universities and Colleges Central Placement Services (KUCCPS). 
After completing secondary school, Nancy continued developing her skills. She joined CFK's Information and Communications Technology (ICT) training program, where she learned how to skillfully use digital applications such as Microsoft Office. 
Inspired and informed by financial literacy classes at the ICT Centre, Nancy and a group of peers founded the Young Billionaires Association to offer credit to youth in Kibera. The group received a grant of 60,000 KES to start the project, and they invested it into various business ventures, such as selling shoes. Nancy and the other group members also received a soft loan from the Kenya Network Marketing Association (KENEMA) and are learning how to manage loan repayments and interest. 
"Some of our businesses have made losses, and some have made profits," Nancy said. "Overall, we have gained real-life skills in budgeting, bookkeeping, and entrepreneurship. The profits we make are saved in our accounts, and I still have my savings with the group." 
Continued Ambition: The Path to International Marketing
Nancy is currently pursuing her diploma in marketing and is on track to graduate in December 2021, but she initially had an interest in law. 
"I was inspired by everything about lawyers, from how they dressed to how they spoke," Nancy said. "But when I started my diploma in marketing, I realized that it is relevant across many different fields and could allow me to work for a variety of companies." 
Though Nancy is completing her diploma this year, she does not plan to stop there. In 2022, she hopes to start a degree program in either international marketing or law to further develop and tailor her expertise. 
"If I decide to continue with marketing, I would like to venture into food companies, the hotel industry, or tourism," Nancy said. "I have not had a lot of opportunities to leave Kenya, but I love traveling and would love to travel to new places and work with people all over the world." 
While Nancy has invested a great deal of thought into her professional goals, she also hopes to continue giving back to and improving the community where she grew up. 
"In the near future, I would like to work with CFK to develop programs that help the community at large," she said. "I would like to participate in more CFK activities to help the nation, and I am looking forward to a time when girls in Kibera can help generate employment for people in the country." 
Join us in investing in young leaders like Nancy, and learn more about our Education and Livelihoods initiatives.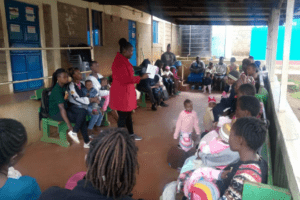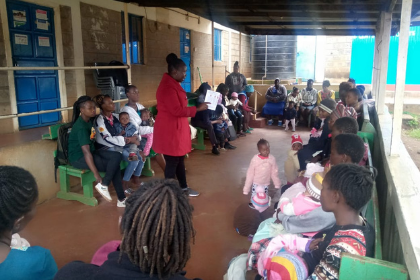 The Power of Lishe Bora: Meet Edith & Lexi
When Edith realized her daughter was underweight, she reached out to our nutrition program for help. Less than a year later, her daughter was successfully discharged and is now able to enjoy a happy, healthy childhood.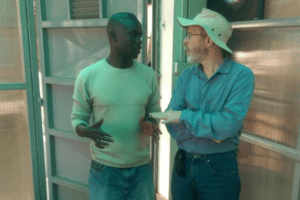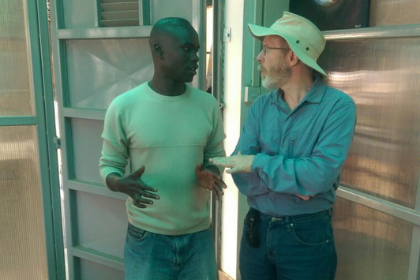 Learning to Listen: Advisory Council Member Steve Arnold
With experience traveling and living in informal settlements in Africa, India, and China, our newest Advisory Council member, Steve Arnold, reflects on the importance of social context and listening in effective development work.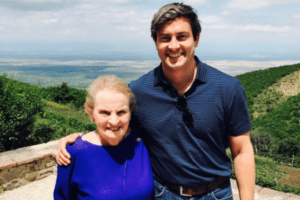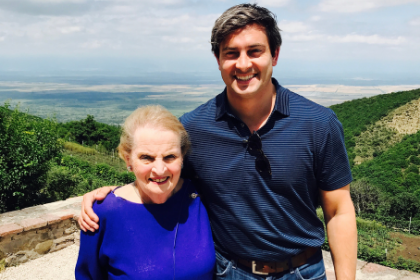 What we learned from our friend Madeleine Albright
We were fortunate to have Madeleine Albright as a member of our Global Advisory Council. Co-founder and board chair, Rye Barcott, reflects on his friendship with Secretary Albright and shares three lessons we can learn from her life of service.